Cosmetic Dentistry in Panama City FL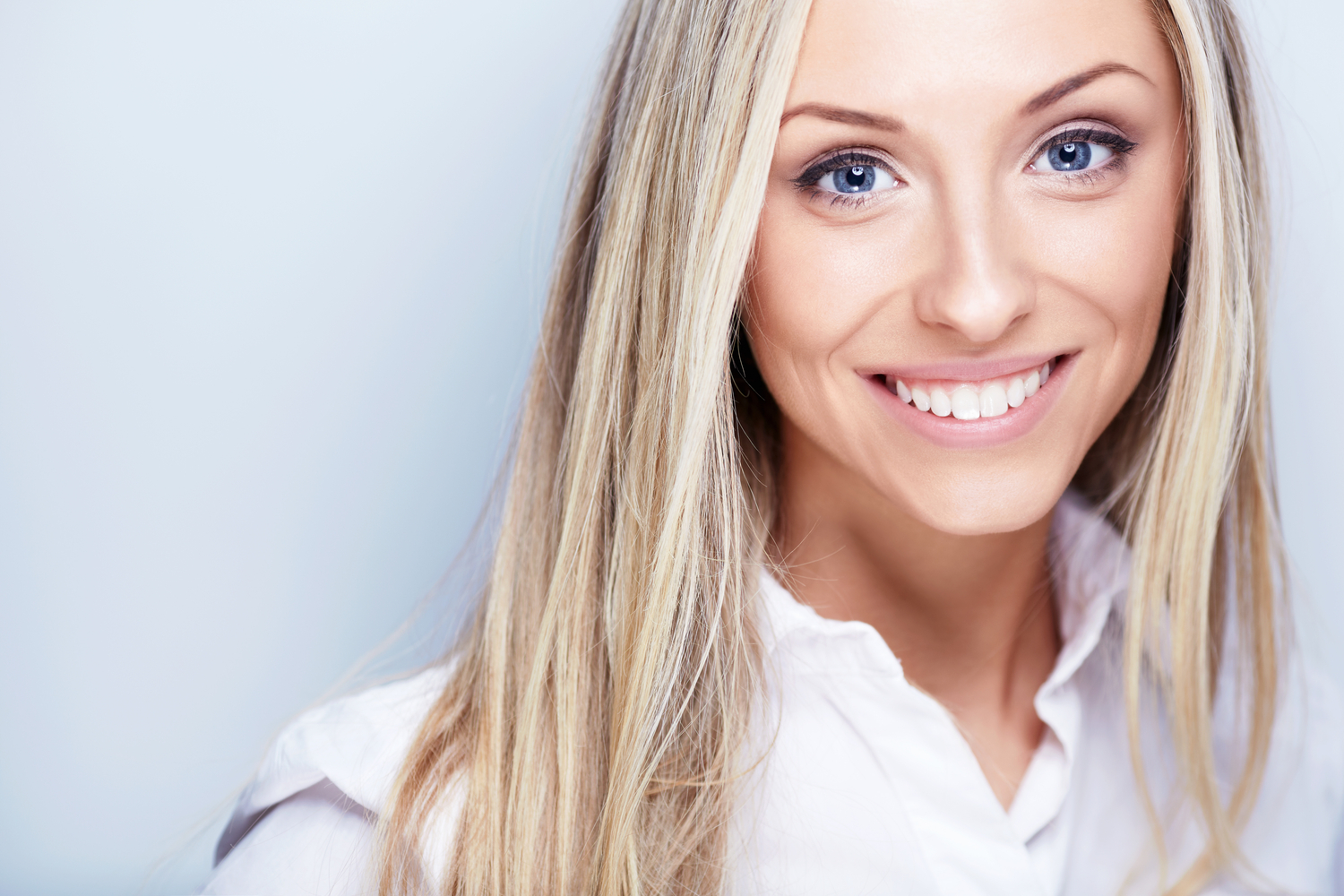 Cosmetic Contouring
Cosmetic contouring is also known as tooth reshaping. It is a cosmetic technique that removes small amounts of enamel from the tooth in order to change the shape, length, or surface of a tooth. It's commonly used to correct crooked, chipped, cracked, or overlapping teeth. It is a treatment that you will see instant results from.
Teeth Whitening in Panama City FL
Whitening procedures have effectively restored the smile of people with stained, dull, or discolored teeth.
The darker tissue of your teeth, the dentin, can become exposed as the outer layer of enamel is worn away by the effects of aging or things like caffeine and tobacco.
Food particles are naturally attracted to a tooth's enamel by a certain protein. Products like coffee, tea, berries, and soy sauce are notorious for staining teeth. Over time, teeth actually become more absorbent and vulnerable to staining from food and other substances.
One type of stain—caused by traumatic injuries, medications and fluorosis—actually begins inside the tooth; brushing and flossing don't help. Another type of stain—one that can be more easily attacked by brushing, flossing and rinsing—is caused by external factors such as foods.
More and more people today are choosing tooth-whitening procedures to reverse the effects of aging and abuse from food and tobacco stains.
Some commercially available "whitening toothpastes" can be somewhat effective at removing stains and making teeth a few shades brighter. However, many of these products have abrasive substances that can actually wear away your tooth's enamel.
Whitening agents actually change the color of your teeth, but only are effective on certain types of stains. For example, bleaching agents have a difficult time removing brownish or grayish stains. These products also are not as effective on pitted or badly discolored teeth, or on restorations such as crowns, bridges, bonding and tooth-colored fillings (porcelain veneers or dental bonding may be more appropriate in this case).
Professional whitening performed by our office is considered to be the most effective and safest method; done properly, tooth whitening can last as long as five years. Over-the-counter whitening systems are somewhat effective as long as they are monitored and directions followed closely.
Crowns & Veneers
Crowns
Crowns are synthetic caps, usually made of a material like porcelain, placed on the top of a tooth. Teeth that are badly stained, shaped or crooked may be improved by a veneer placed on the surface of the affected teeth.
Crowns are typically used to restore a tooth's function and appearance following a restorative procedure such as a root canal. When decay in a tooth has become so advanced that large portions of the tooth must be removed, crowns are often used to restore the tooth.
Crowns are also used to attach bridges, cover implants, prevent a cracked tooth from becoming worse, or an existing filling is in jeopardy of becoming loose or dislocated. Crowns also serve an aesthetic use, and are applied when a discolored or stained tooth needs to be restored to its natural appearance.
Veneers
Veneers are thin pieces of porcelain or plastic cemented over the front of your teeth to change their color or shape. Veneers are used on teeth with uneven surfaces or are chipped, discolored, oddly shaped, unevenly spaced or crooked. Little or no anesthesia is needed. Veneers have a longer life expectancy and color stability than bonding, and highly resist permanent staining from coffee, tea, or even cigarette smoking.
Procedures
A tooth must usually be reduced in size to accommodate a crown. A cast is made of the existing tooth and an impression is made. The impression is sent to a special lab, which manufactures a custom-designed crown. In some cases, a temporary crown is applied until the permanent crown is ready. Permanent crowns are cemented in place.
Veneers are usually made by a dental lab technician working from a model provided by your dentist. Veneers are usually irreversible because it`s necessary to remove a small amount of enamel from your teeth to accommodate the shell.
Porcelain veneers can mask undesirable defects, such as teeth stained by tetracycline, by an injury, or as a result of a root-canal procedure, and are ideal for masking discolored fillings in front teeth. Patients with gaps between their front teeth or teeth that are chipped or worn may consider porcelain veneers.
Typically, veneers entail at least three appointments: diagnosis and treatment planning, preparation, and bonding. For certain patients, no preparation of the teeth may be necessary.
Caring For Your Crowns and Veneers
With proper care, a good quality crown could last up to eight years or longer. It is very important to floss in the area of the crown to avoid excess plaque or collection of debris around the restoration. Certain behaviors such as jaw clenching or bruxism (teeth grinding) significantly shorten the life of a crown. Moreover, eating brittle foods, ice, or hard candy can compromise the adhesion of the crown, or even damage the crown.
During a two-week period of adjustment that follows veneers, you may notice the change of size and shape in your teeth. It is important to brush and floss daily. After one or two weeks, you`ll return for a follow-up appointment. Porcelain veneers are reasonable facsimiles of natural teeth, not perfect replacements. It`s not uncommon to see slight variations in the color of porcelain veneers upon close inspection, as this occurs even in natural teeth.
Implants
Fixed bridges and implants are often used to replace missing teeth and to correct some kinds of bite problems. Crowns and bridges are the most effective procedure for replacing missing teeth or bite problems.
Cosmetic Fillings
Newer kinds of fillings made from composite resins and porcelain can restore unsightly fillings; many people are surprised how natural these kinds of filling materials can make a tooth once covered by the old-fashioned silver amalgams.
Free Cosmetic Consultations
If you're unsure which procedure you're looking for, or if you aren't sure whether you need one or not, we can assist you in the process of determining what the next steps are to get you a smile that you'll love.
Cosmetic Dentistry
Overview
People choose aesthetic dental procedures/surgery for various reasons—to repair a defect such as a malformed bite or crooked teeth, treat an injury, or just improve their overall appearance.  Whatever the reason, the ultimate goal is to restore a beautiful smile.
For these and many other reasons, esthetic dentistry has become a vital and important part of the dental profession.
Common esthetic dental procedures can be performed to correct misshaped, discolored, chipped or missing teeth. They also can be used to change the overall shape of teeth—from teeth that are too long or short, have gaps, or simply need to be reshaped.
Some of the more common procedures involve:
Bonding – A procedure in which tooth-colored material is used to close gaps or change tooth color.
Contouring and reshaping – A procedure that straightens crooked, chipped, cracked or overlapping teeth.
Veneers – A procedure in which ultra-thin coatings are placed over the front teeth. Veneers can change the color or shape of your teeth. For example, veneers have been used to correct unevenly spaced, crooked, chipped, oddly shaped or discolored teeth.
Whitening and bleaching – As the term implies, whitening and bleaching, a rapidly increasing procedure, are used to make teeth whiter.
Which techniques should be used to improve your smile? A dental exam will take many factors into consideration, including your overall oral health.