Panama City FL Dental Implants and Services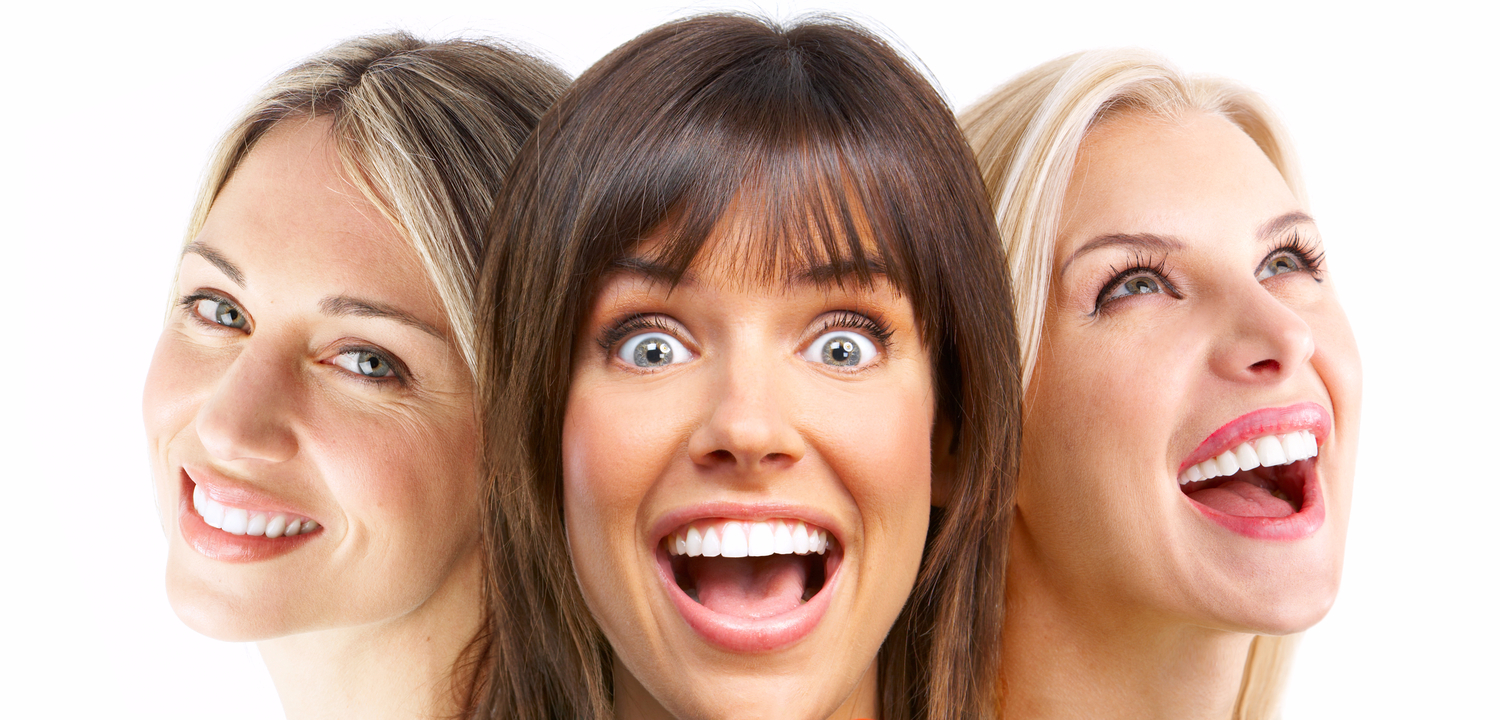 Cleanings
The best defense against cavities is good oral hygiene, including regular cleanings, brushing with a fluoride toothpaste, flossing and rinsing. Your body's own saliva is also an excellent cavity fighter, because it contains special chemicals that rinse away many harmful materials. Chewing a good sugarless gum will stimulate saliva production between brushing.
If cavities aren't treated early enough, they can lead to more serious problems requiring treatments such as root canal therapy.
Special sealants and varnishes can also be applied to stave off cavities from forming.
If you have any of the following symptoms, you may have a cavity:
Unusual sensitivity to hot and cold water or foods.
A localized pain in your tooth or near the gum line.
Teeth that change color.
Extractions
General Procedure
When restoration procedures such as root canal therapy, crowns, or fillings are not enough to save a tooth, it may need to be pulled, or extracted.
Tooth extraction procedures today are far less painful than ever before, thanks to powerful anesthetics and sedatives. In many cases, a patient who has tooth pulled experiences little or no discomfort, and only minor bleeding.
Before a tooth is extracted, the area surrounding the tooth is numbed with a topical/and or injectable anesthetic such as Novocaine.
Patients with extracted teeth sometimes need to take an antibiotic, and at the very least, take precautions following the procedure to ensure that infection doesn't occur.
Smoking, vigorous brushing and rinsing, and drinking liquids through straws are discouraged during the post-operative period because they hinder healing and may cause the wound to open. Cold compresses applied to the outside cheek near the extraction area can help reduce any swelling and promote faster healing.
Wisdom Teeth
Wisdom teeth are the third and final set of molars that erupt in the back corners of the upper and lower normal adult mouth. Unfortunately, most people experience problems from wisdom teeth; in most cases, this is because the teeth erupt too close to existing permanent teeth, causing crowding, improper bites, and other problems.
If wisdom teeth are causing a problem, this could mean that they are impacted.  Impacted wisdom teeth can be extremely painful, as well as harmful to your oral health. Symptoms are easy to spot: severe discomfort, inflammation, and some kinds of infections.
Many people need to have their wisdom teeth extracted to avoid future serious problems. In general, the lack of the four wisdom teeth does not hamper one's ability to properly bite down, speak or eat.
If you experience any of the following symptoms, you may have an impacted wisdom tooth:
Facial swelling
Infection
Pain
Gum swelling
Root Canal in Panama City FL
Root canals are tiny passageways that branch off from beneath the top of the tooth, coursing their way vertically downward, until they reach the tip of the root.
All teeth have between one and four root canals.
Many tooth problems involve infections that spread to the pulp, which is the inner chamber of the tooth containing blood vessels, nerves and other tissues. When the infection becomes worse, it can begin affecting the roots. A traumatic injury to a tooth can also compromise the pulp, leading to similar problems.
A diseased inner tooth brings a host of problems including pain and sensitivity as the first indications of a problem.  However, inside a spreading infection can cause small pockets of pus to develop, which can lead to an abscess.
Root canal therapy is a remarkable treatment with a very high rate of success, and involves removing the diseased tissue, halting the spread of infection and restoring the healthy portion of the tooth. In fact, root canal therapy is designed to save a problem tooth; before the procedure was developed and gained acceptance, the only alternative for treating a diseased tooth was extraction.
Procedure
Root canal therapy usually entails one to three visits. During the first visit, a small hole is drilled through the top of the tooth and into the inner chamber. Diseased tissue is removed, the inner chamber cleansed and disinfected, and the tiny canals reshaped. The cleansed chamber and canals are filled with an elastic material and medication designed to prevent infection. If necessary, the drilled hole is temporarily filled until a permanent seal is made with a crown.
Most patients who have root canal experience little or no discomfort or pain, and enjoy a restored tooth that can last almost as long as its healthy original.
Dental Bridges & Tooth Crowns in Panama City
Bridges
Bridges are natural-looking dental appliances that can replace a section of missing teeth. Because they are custom-made, bridges are barely noticeable and can restore the natural contour of teeth as well as the proper bite relationship between upper and lower teeth.
Bridges are sometimes referred to as fixed partial dentures, because they are semi-permanent and are bonded to existing teeth or implants. There are several types of fixed dental bridges (cannot be removed), including conventional fixed bridges, cantilever bridges and resin-bonded bridges.  Unlike a removable bridge, which you can take out and clean, your dentist can only remove a fixed bridge.  .
Porcelain, gold alloys or combinations of materials are usually used to make bridge appliances.
Appliances called implant bridges are attached to an area below the gum tissue, or the bone.
Crowns
Crowns are synthetic caps, usually made of a material like porcelain, placed on the top of a tooth.
Crowns are typically used to restore a tooth's function and appearance following a restorative procedure such as a root canal. When decay in a tooth has become so advanced that large portions of the tooth must be removed, crowns are often used to restore the tooth.
Crowns are also used to attach bridges, cover implants, prevent a cracked tooth from becoming worse, or an existing filling is in jeopardy of becoming loose or dislocated. Crowns also serve an aesthetic use, and are applied when a discolored or stained tooth needs to be restored to its natural appearance.
Procedures
A tooth must usually be reduced in size to accommodate a crown. An impression is then made from the existing tooth to create a custom-designed crown.  The impression is sent to a special lab, which manufactures a custom-designed crown. In some cases, a temporary crown is applied until the permanent crown is ready. Permanent crowns are cemented in place.
Crowns are sometimes confused with veneers, but they are quite different. Veneers are typically applied only to relatively small areas.
Caring For Your Crowns
With proper care, a good quality crown could last up to eight years or longer. It is very important to floss in the area of the crown to avoid excess plaque or collection of debris around the restoration.
Certain behaviors such as jaw clenching or bruxism (teeth grinding) significantly shorten the life of a crown. Moreover, eating brittle foods, ice or hard candy can compromise the adhesion of the crown, or even damage the crown.
Teeth Bonding in Panama City FL
Bonding is a process in which an enamel-like material is applied to a tooth`s surface, sculpted to an ideal shape, hardened, and then polished for an ideal smile. This procedure usually can be accomplished in a single visit.
Bonding is often performed in order to fill in gaps or change the color of your teeth. It typically only entails one office visit, and the results last for several years.
Bonding is more susceptible to staining or chipping than other forms of restoration such as veneers. When teeth are chipped or slightly decayed, bonded composite resins may be the material of choice. Bonding also is used as a tooth-colored filling for small cavities and broken or chipped surfaces.
In addition, bonding can be used to close spaces between teeth or cover the entire outside surface of a tooth to change its color and shape. Crowns, also known as caps, are used in cases where other procedures will not be effective. Crowns have the longest life expectancy of all cosmetic restorations, but are the most time consuming.
Five Star Dental Lab
Esthetics By Design A 5-star exclusive opportunity for cosmetic procedures only available with Dr. Wall. Our partnership with this lab allows our patient base to enjoy world class dentistry.
Same-Day Services
The first line of defense against oral health problems
In general dentistry, the dentist is the primary care provider for patients of all ages and is responsible for the prevention, diagnosis and treatment of a wide variety of conditions, disorders and diseases affecting the teeth, gums and maxillofacial (jaw and face) parts of the body. Even though general dentists primarily provide preventative care and minor restorative therapy, they are often able to perform a wide array of other dental procedures, including some minor cosmetic treatments.
The American Dental Association (ADA) recommends that patients visit their general dentist at least once every six months to ensure proper oral health and functionality. Regular oral health check-ups and maintenance help to prevent the development of serious dental problems that may require more extensive and costly treatments. General dentists are highly educated and trained in multiple facets of dentistry, providing a variety of different services for you and your family including:
Crowns and bridges
Dentures
Dental implants
Gum disease (Periodontal) treatment
Orthodontics
Root canal therapy
Teeth cleanings
Bonding
Dental fillings
General dentists who do not perform a certain treatment will provide you with a specialist referral.